Main themes:
Creative energy
Personal power/sovereignty
Fractals
Light strands
Frequency groupings
Codes and "alphabets"
Ascended master presence: Mary Magdalene (She feels connected to the transmission; she came forward immediately after, when I asked for assistance to translate. Check to see if her presence feels true for you and your experience or if you detect something different.)
Metaphor: We're sitting around a campfire, watching the flames leap and dance, and in them we're seeing a whole but there are also many little — and different — dances going on within.
Light Language Keynote #46
As with the metaphor above, this transmission contains many interconnected sections, as is the nature of Light Language. But there are two overarching themes: creative and personal power, and the groupings of codes forming Light strands. I'll go into each below and do my best to explain the way they connect. Know that these are merely my best words for what the transmission chose to share with me on our collective behalf and that you may receive different information from it than I.
The Creative Fire of Personal Power
This is a little bit like the container that the Light Language gave me for the experience that it's creating. The transmission's emphasis is on the solar plexus energies and personal power, but at the same time on a creative fire associated with it, i.e. the main creative chakra. It came across as this interesting mix of the "orange" and "yellow" of both energy centers. I was seeing them combine or connect (neither word is quite accurate: they became one yet stayed differentiated).
Their combination yields the creative fire of personal power. It is the relaxing-yet-stimulating sensation of sitting around a campfire: feeling cozy, feeling warm, taking in the beauty of the fire blazing in the blackness of night.
We perceive the fire as a whole, yet its flames dance in their own way.
Symbolic communication: Strands of light and code groups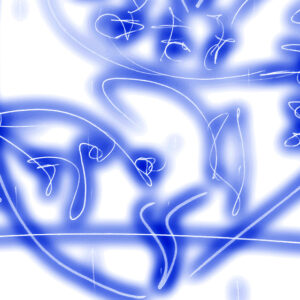 So, building on the last Keynote, we are given information in this transmission on what we might call groupings or sets of codes. They are ultimately groups of vibrations that we can perceive symbolically. Sometimes they group together for different types of communication; it is a way they become more specialized. They combine within and among themselves: "intra-code" and "cross-code" communications, if you will.
To anyone who regularly accesses the Akashic records, a way of perceiving these vibrations symbolically will already be familiar to you. Myself, I have accessed the records before, although not extensively, so I will speak in the words of my own experience, which may be different from how someone better versed in the records would put it.
Through the combination of symbols we perceive a larger effect of the base powers at work, a type of creative power. Within the creation are the components, which can be perceived individually, but doing so requires more "time" or a narrower focus, as it means temporarily disregarding the whole. It's the difference between listening to an entire orchestra versus giving your attention specifically to one part or instrument, e.g. only to the second violins, only to a first trumpet soloist (much easier to pick out), or only to the bass drum accompaniment, with the latter sometimes being very difficult to isolate given that its broad, lower frequencies can easily become obscured by everything else.
The myriad components seem blurred until you adjust to the inter-workings of the whole to gain a base for selectively changing focus. My experience with the records has been like this, and it's the same with the symbols that the transmission carries.
I believe a code or symbol is a type of frequency group. It's more than a simple chord but less than a musical cadence, to continue the analogy from above. I'll have to come back to this at a later date once I've learned more, but that's the way it feels right now, and I'm going to trust the feeling. I know there will be more information later.
And then a light went off…
I'm beginning to get what the term light codes means in reference to the Language of Light (whoohoo!). It feels as though the sets of symbols or codes are inherent to the Light conveyance. They're not restricted by one set, alphabet, or grouping, nor to one "dance" or message, but have multiples upon multiples of repeating interplay. It becomes fractal in nature.
They're encouraging us to explore the codes
The Light Team shared the message below to accompany the transmission. I believe their term "water dance" is a reference to our physical form and body composed predominantly of water as well as to the astral sea of our mental body connection.
Their words:
Here in this transmission we begin to shine a light into the moving waters you have begun to navigate. You have equipment to assist you, particularly to insulate the parts of you that are more extreme, the extremities throughout the layers of your being. You're moving now, and the motion is fun, yet being thrown off from your water dance is easy at this stage of your grooming. Explore these codes, these groupings.