In walking my path, I'm grateful for having so much help and encouragement along the way. These teachers and programs have all greatly assisted in my learning and growth as an energy healing practitioner (and they continue to do so). I am all about referring and connecting others to them, as they have greatly inspired me and are shining their Light brightly. They're excellent resources to guide you on your journey.
Resources for Spiritual Development – People whose work I love: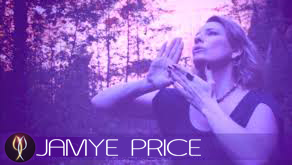 Jamye Price
Jamye channels Light Language and the Lyran Council of Time for humanity's ascension (info at jamyeprice.com). If you have not yet experienced one of her transmissions, I highly encourage you to do so. She is a premiere resource for the Language of Light and I cannot recommend her highly enough.

Jarrad Hewett
Jarrad is about as close as you can get to a true human wizard — in fact, I think he may actually be one! His recordings and programs are high-impact with vibrations that will take your spirit soaring into the stratosphere (and beyond). His site is jarradhewett.com.

Darius Barazandeh / You Wealth Revolution
You Wealth Revolution Network is a heart-based, global telesummit focused on spiritual abundance. Each season features new authors, creators, coaches and teachers to help you live a divine life and connect with your inner wealth.